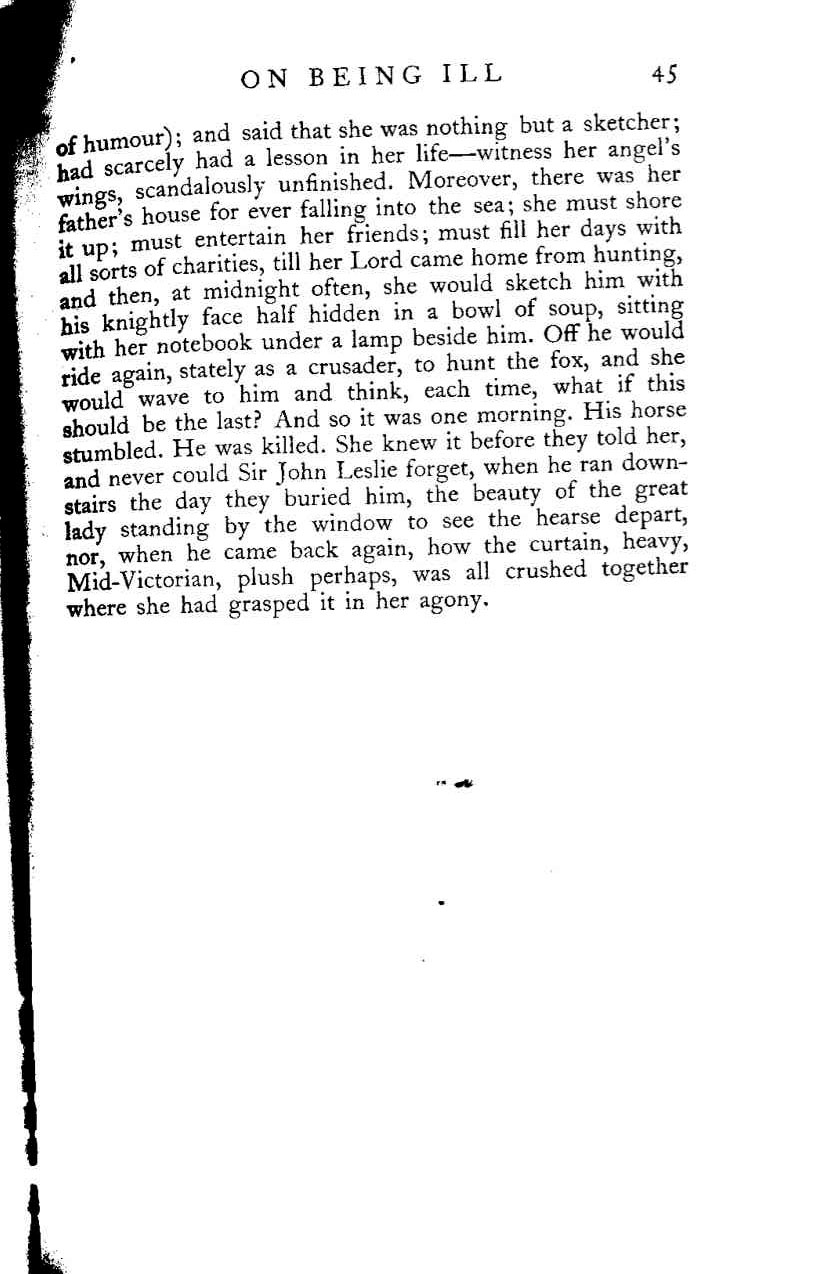 of humour); and said that she was nothing but a sketcher;
had scarcely had a lesson in her life—witness her angel's
wings, scandalously unfinished. Moreover, there was her
father's house for ever falling into the sea; she must shore
it up; must entertain her friends; must fill her days with
all sorts of charities, till her Lord came home from hunting,
and then, at midnight often, she would sketch him with
his knightly face half hidden in a bowl of soup, sitting
with her notebook under a lamp beside him. Off he would
ride again, stately as a crusader, to hunt the fox, and she
would wave to him and think, each time, what if this
should be the last? And so it was one morning. His horse
stumbled. He was killed. She knew it before they told her,
and never could Sir John Leslie forget, when he ran down-
stairs the day they buried him, the beauty of the great
lady standing by the window to see the hearse depart,
nor, when he came back again, how the curtain, heavy,
Mid-Victorian, plush perhaps, was all crushed together
where she had grasped it in her agony.