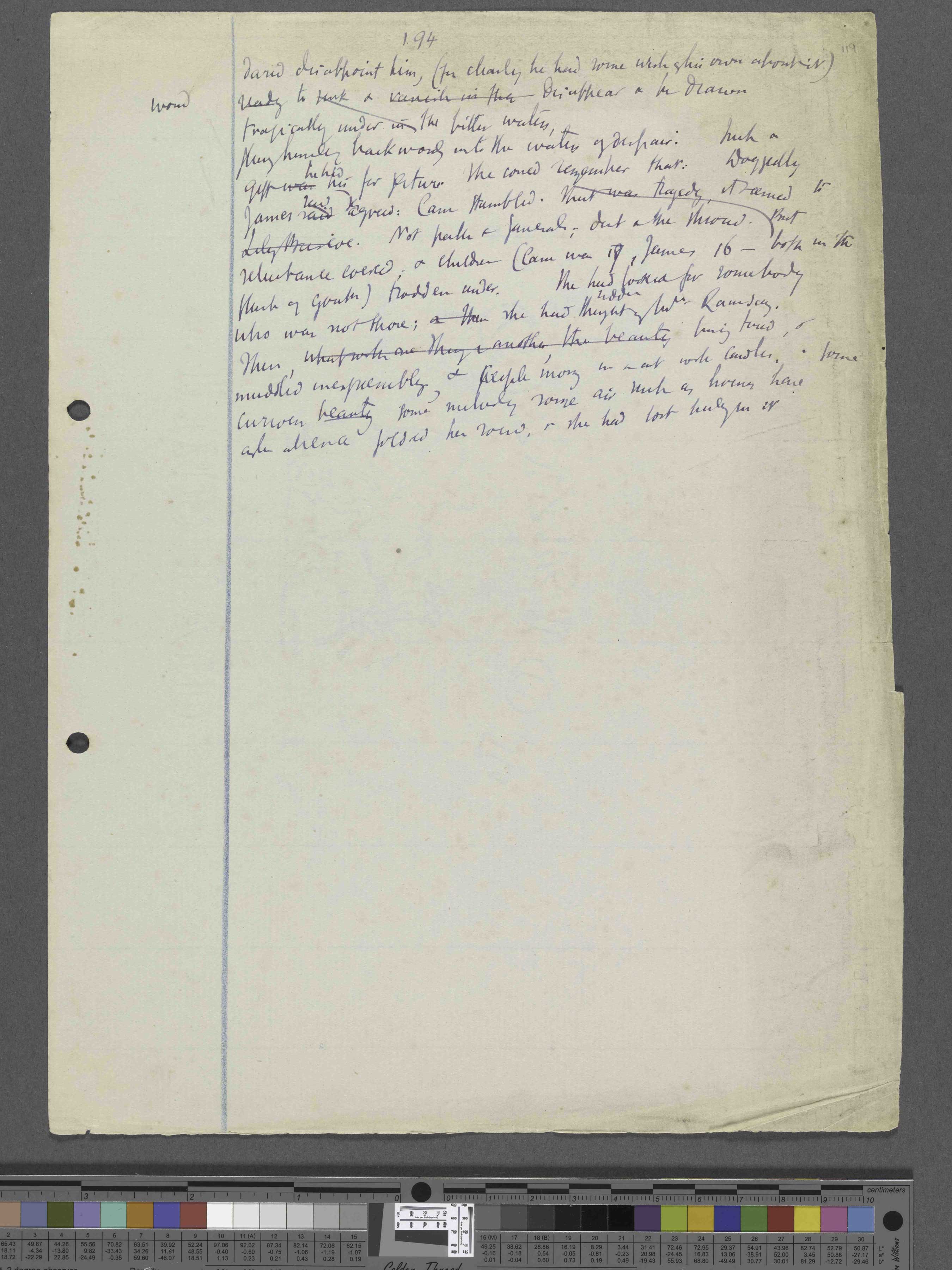 194
119
dared disappoint him, (for clearly he had some wish of his own about it)
would
ready
to sink & vanish in the disappear & be drawn
tragically under in the bitter waters,
fling himself backwards into the waters of despair. Such a
he had
gift

was

his for gesture. She could remember that. Doggedly
?said ?he
James

said

agreed: Cam stumbled.

That was tragedy it seemed to
Lily Briscoe. Not palls & funerals, dust & the shroud.

But
reluctance coerced; & children (Cam was 1

8

7, James 16 - both in the
sudden
who was not there;

& Then

she had thought of Mrs. Ramsay.
Then,

what with one thing & another, the beauty

being tired, &
curious

beauty

some melody some air such as houses have
?after absence folded her ?round, & she had lost herself in it
flush of youth) trodden under.
She had looked for somebody
muddled inexpressibly, & people moving in & out with candles, &
some