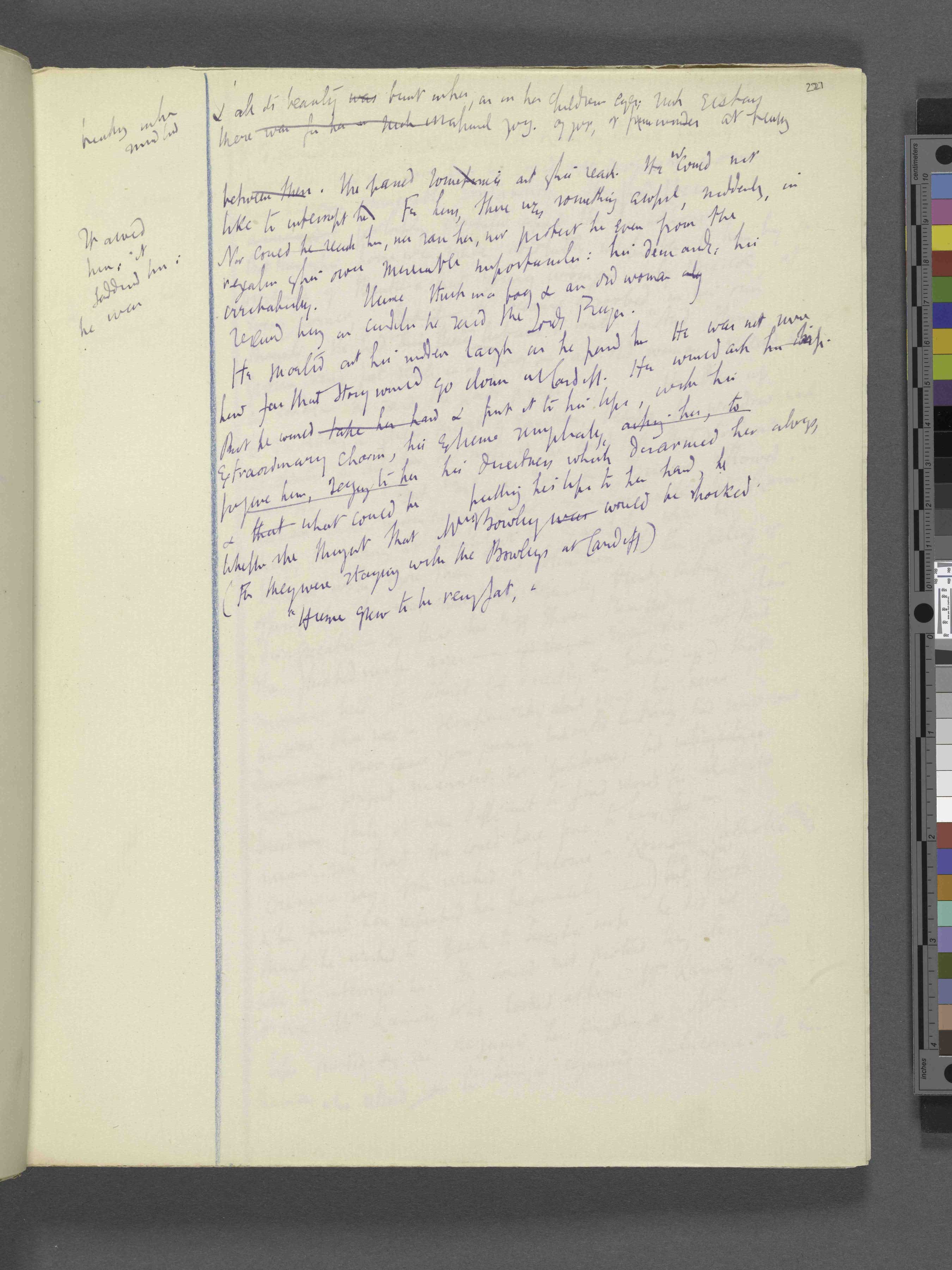 221
beauty in her
mind but
& all its beauty
was

burnt in her, as in her childrens
eyes; such ecstasy
there was for her &
such irrational joy.

of joy,
or from wonder
at beauty
between them. She passed sometimes out of his reach. He could not
w
like to interrupt her For him, there was something awful, suddenly, in
Nor could

he reach

her, nor save her, nor protect her even from the
negation of his own miserable importunities: his demands; his
irritability.
Hume stuck in a bog & an old woman

only
rescued him on condition he said the Lords Prayer.
He snorted out his sudden laugh as he passed her He was not sure
how far that story would
go down at Cardiff.
He would ask

his wife

her.
But he would
take her hand

& put it to his
lips,
with his
extraordinary charm,
his
extreme sympathy,
asking her, to
forgive him, saying to her
his directness which
disarmed her always,
&

that

what could he
putting his lips to her hand, he
whether she thought that
Mrs. Bowley

was

would be shocked
(For they were staying with the Bowleys at Cardiff)
"Hume grew to be very fat, &
It awed
him; it
saddened him;
he was