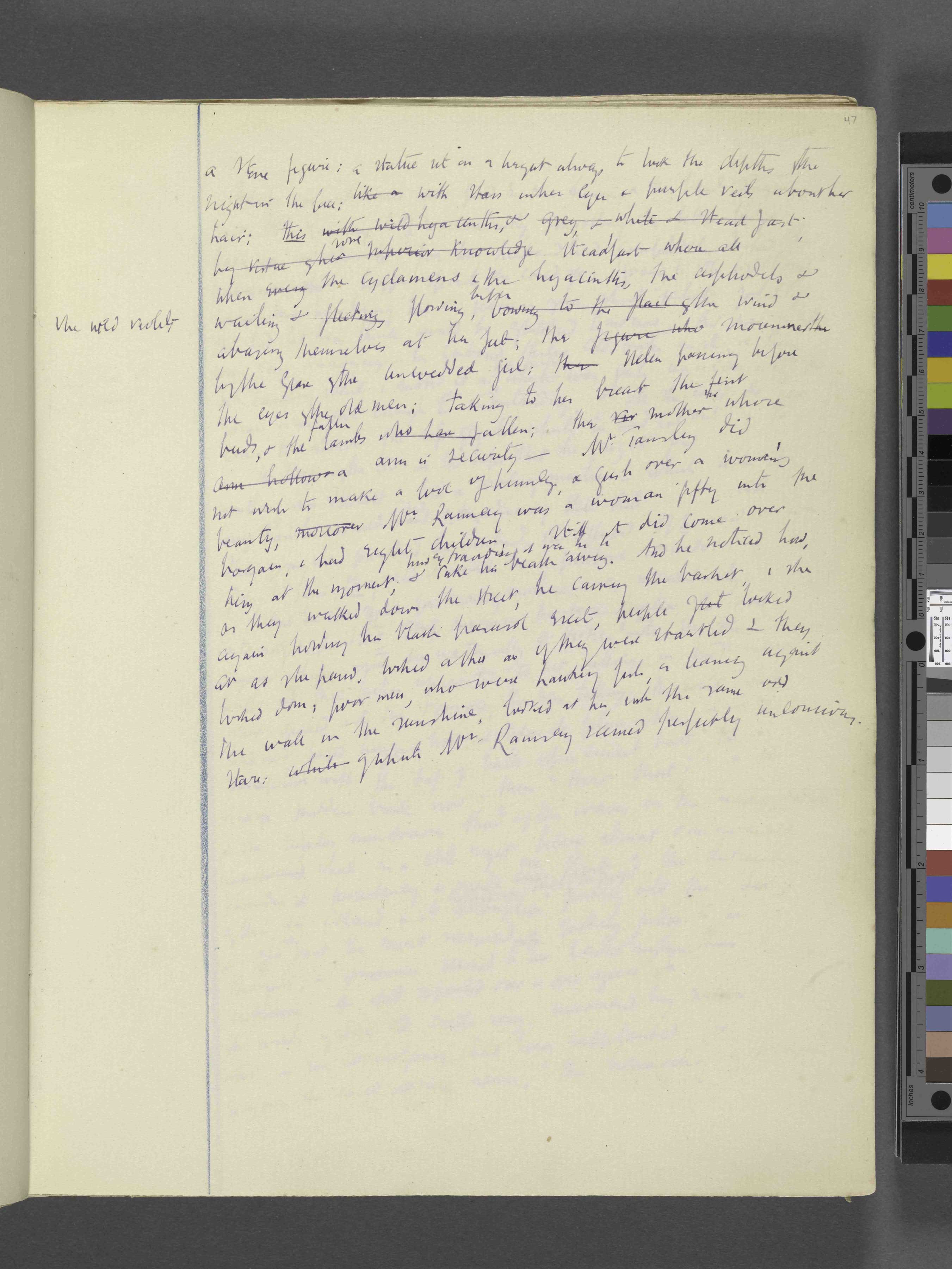 47
a stone figure; a statue set on a height always to look the depths of the
night in the face;

like a

with stars in her eyes & purple veils about her
hair;

this

with wild hyacinths, & grey, & white & steadfast,
some
by virtue of her

superior knowledge

steadfast

where all
when

every

the cyclamens & the hyacinths, the asphodels &
before
the wild violets
wailing &

?floating,

flowing,

bowing to the flail of

the wind &
abasing themselves at her feet; the

figure who

mourner

the
by the grave of the unwedded girl;

the

Helen passing before
the eyes of the old men; taking to her breast the first
fallen
in
buds, & the lambs

who have fallen;

the

vir

mother whose
arm hollow a

arm is security - Mr. Tansley did
not wish to make a fool of himself, & gush over a woman's
beauty,

moreover

Mrs. Ramsay was a woman fifty into the
bargain, & had eight children. Still it did come over
how extraordinary it was ?as ?to
him at the moment; & take his breath away. And he noticed how,
as they walked down the street, he carrying her basket, & she
again holding the black parasol erect, people

just

looked
out as she passed, looked at her as if they were startled & then
looked down, poor men, who were hawking fish, or leaning against
the wall in the sunshine, looked at her, with the same odd
stare;

which

of which Mrs. Ramsay seemed perfectly unconscious.