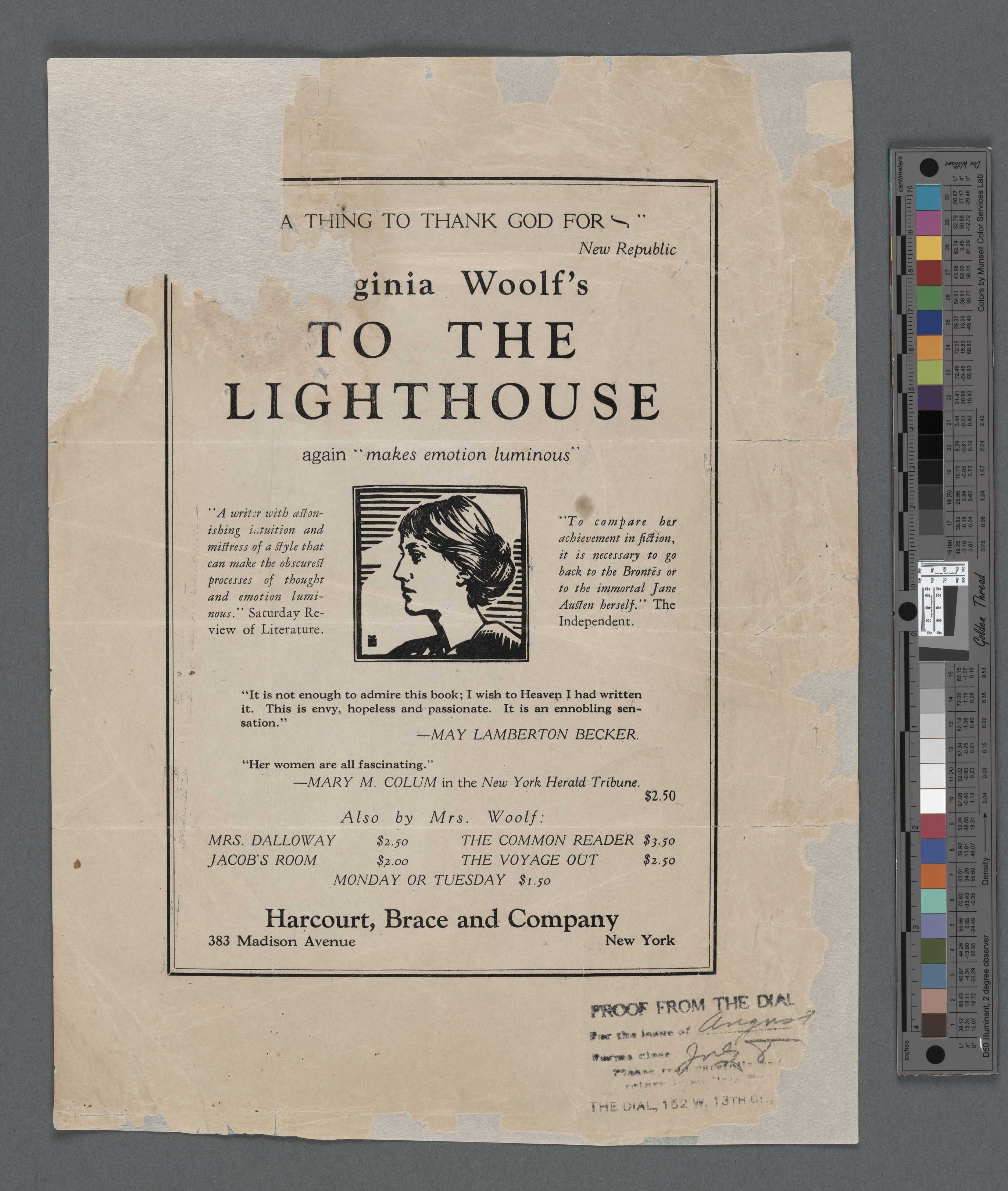 A THING TO THANK GOD FOR ~ "
New Republic
ginia Woolf's
TO THE
LIGHTHOUSE
again "makes emotion luminous"
"A writer with aston-
ishing intuition and
mistress of a style that
can make the obscurest
processes of thought
and emotion lumi-
nous." Saturday Re-
view of Literature.
"To compare her
achievement in fiction,
it is necessary to go
back to the Brontés or
the immortal Jane
Austen herself." The
Independent.
"It is not enough to admire this book; I wish Heaven I had written
it. This is envy, hopeless and passionate. It is an ennobling sen-
sation."
- MAY LAMBERTON BECKER.
"Her women are all fascinating."
MARY M. COLUM in the New York Herald Tribune.
$2.50
Also by Mrs. Woolf:
MRS. DALLOWAY
$2.50
THE COMMON READER $3.50
JACOB'S ROOM
$2.00
THE VOYAGE OUT
$2.50
MONDAY OR TUESDAY $1.50
Harcourt, Brace and Company
383 Madison Avenue
New York
PROOF FROM THE DIAL
For the [?] of [?]
[?] [?]
[?]
[?]
THE DIAL, 152 W. 13TH