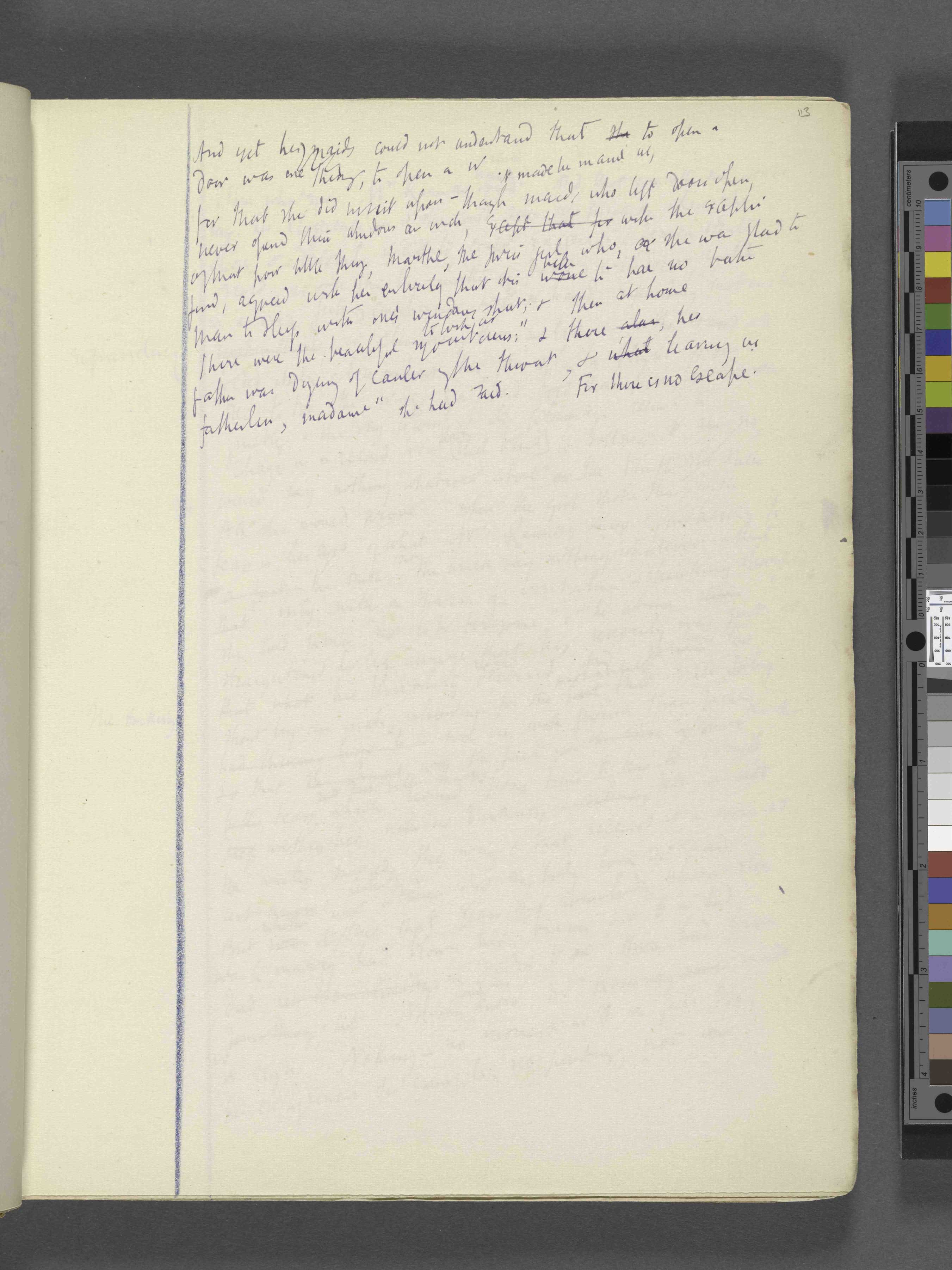 113
And yet her maids could not understand that she to open a
door was one
thing, to open a w
it made ?humans [?],
for that she did insist upon - though maids who left doors open,
never opened their windows an inch,

except that for

with the exception
of that poor little thing, Marthe, the Swiss girl who,
[?]

as she was glad to
find, agreed with her entirely that it is
better
worse

to have no bath
than to sleep with one's windows shut, & then at home
to look at
there were the beautiful mountains;" & there,

alas,

her
father was dying of cancer of the throat, &

what

leaving us
fatherless, madame" she had said.
For there is no escape.