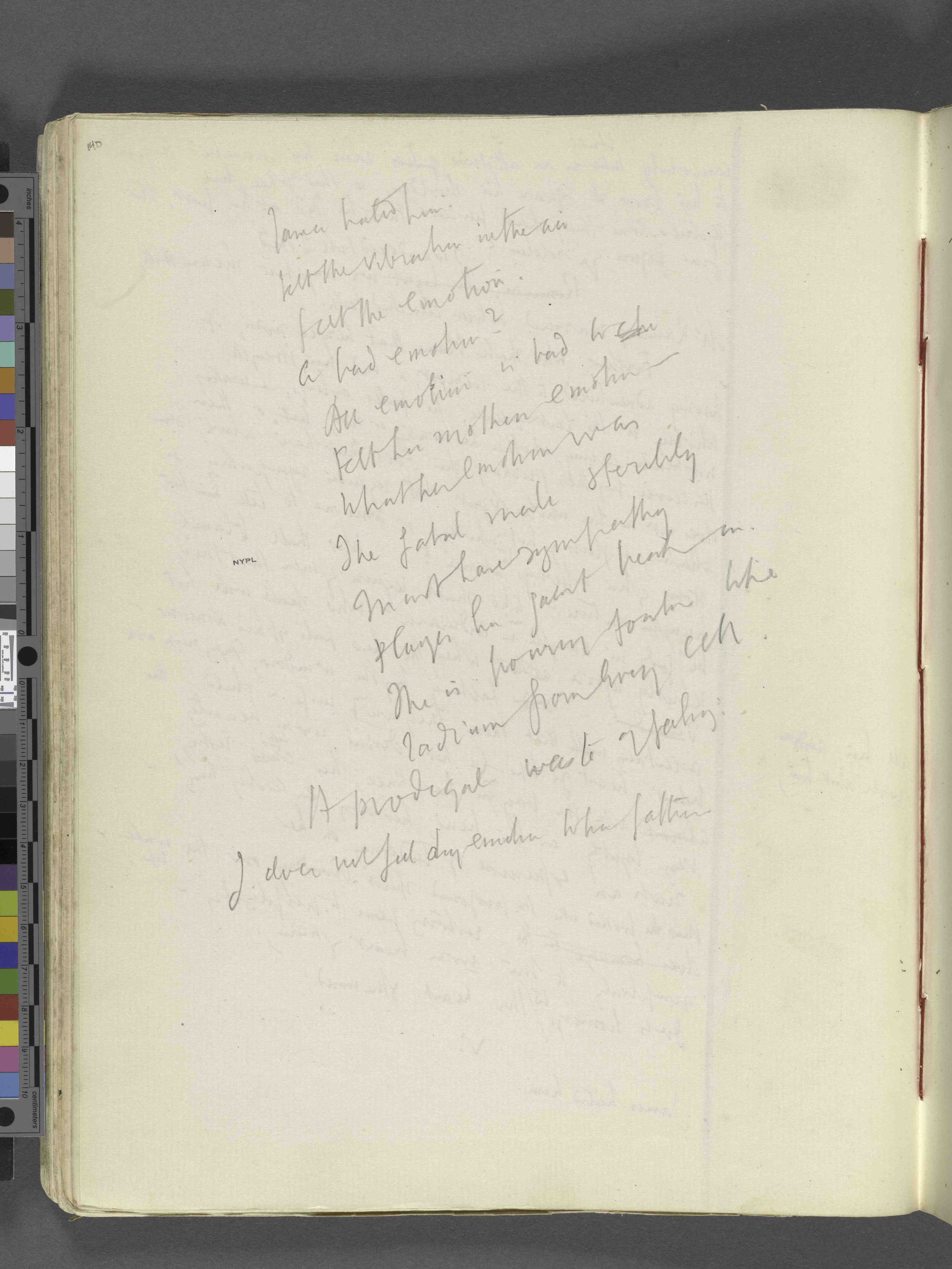 140
James hated him.
felt the vibration in the air
felt the emotion.
a bad emotion?
All emotion is bad to

chi
Felt his mothers emotion -
what her emotion was
The fatal male sterility
Must have sympathy
Plunges his great beak in.
She is pouring forth like
radium from every cell.
A prodigal
waste
of feeling
J does not feel any emotion ?to ?his father
NYPL