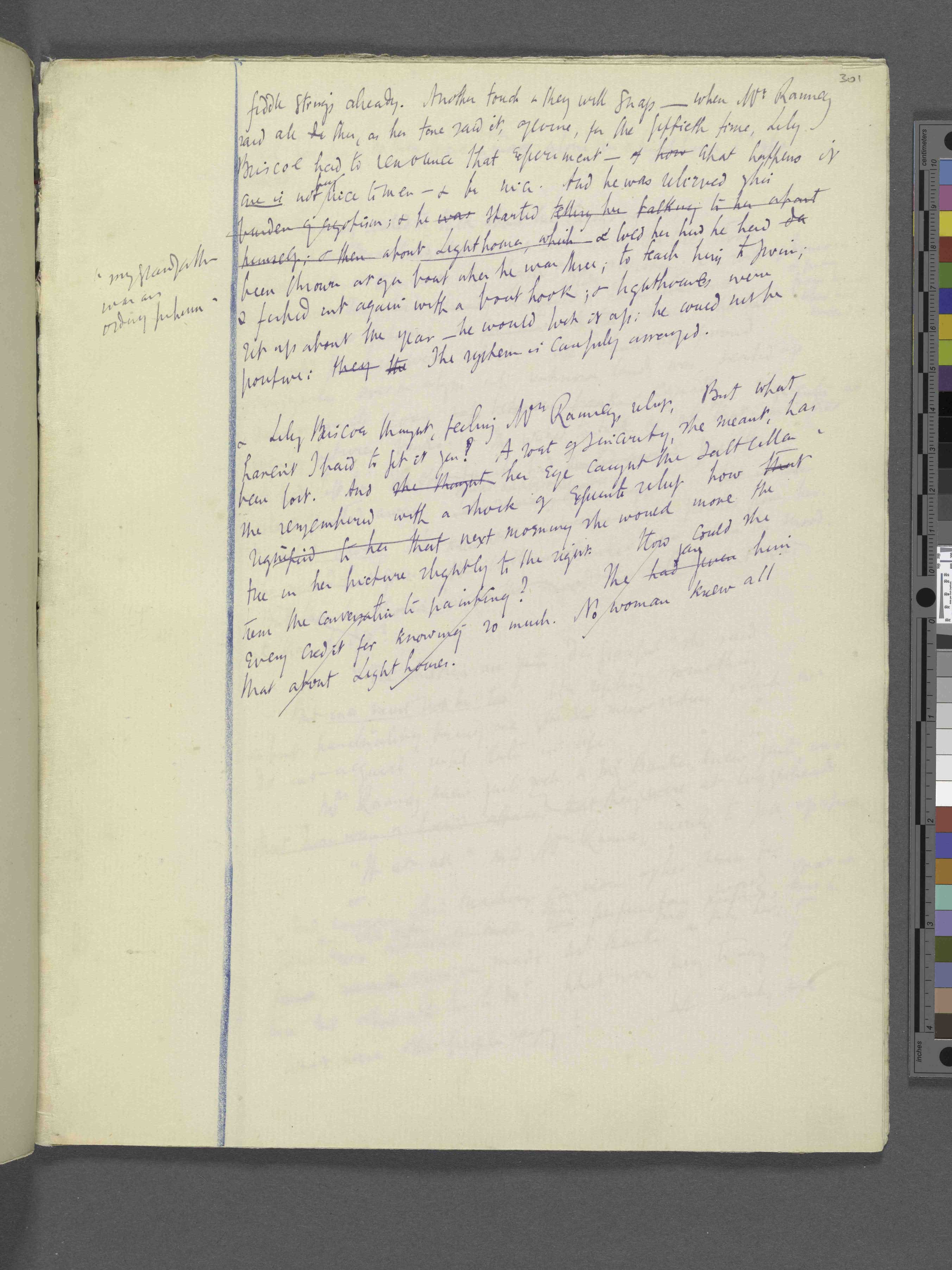 301
fiddle strings already. Another touch & they will snap - when Mrs. Ramsay
said all

do

this, as her tone said it, of course, for the fiftieth time, Lily
Briscoe had to renounce that experiment -

of

how

what happens if
being
one is

not nice to men - & be nice. And he was relieved of his
burden of egotism;

& he

was

started

telling her

talking to her about
himself; & then

about

Lighthouse, which

& told her how he had

da
been thrown out of a boat when he was three; to teach him to swim;
& fished out again with a boat hook; & lighthouses were
set up about the year - he would look it up; he could not be
positive;

they

the

The system is carefully arranged.
'my grandfather
was an
ordinary fisherman'
?&
Lily Briscoe thought, feeling Mrs. Ramsays relief, But what
haven't I paid to get ?it ?you?
A sort of sincerity, she meant, has
been lost.
And

she thought

her eye
caught the salt cellar &
she remembered with a shock of exquisite relief how

that
signified to her that
next morning she would move the
tree in her picture slightly to the right.
How could she
gave
turn the conversation to painting?
She had given him
every credit for knowing so much.
No woman knew all
that about Lighthouses.