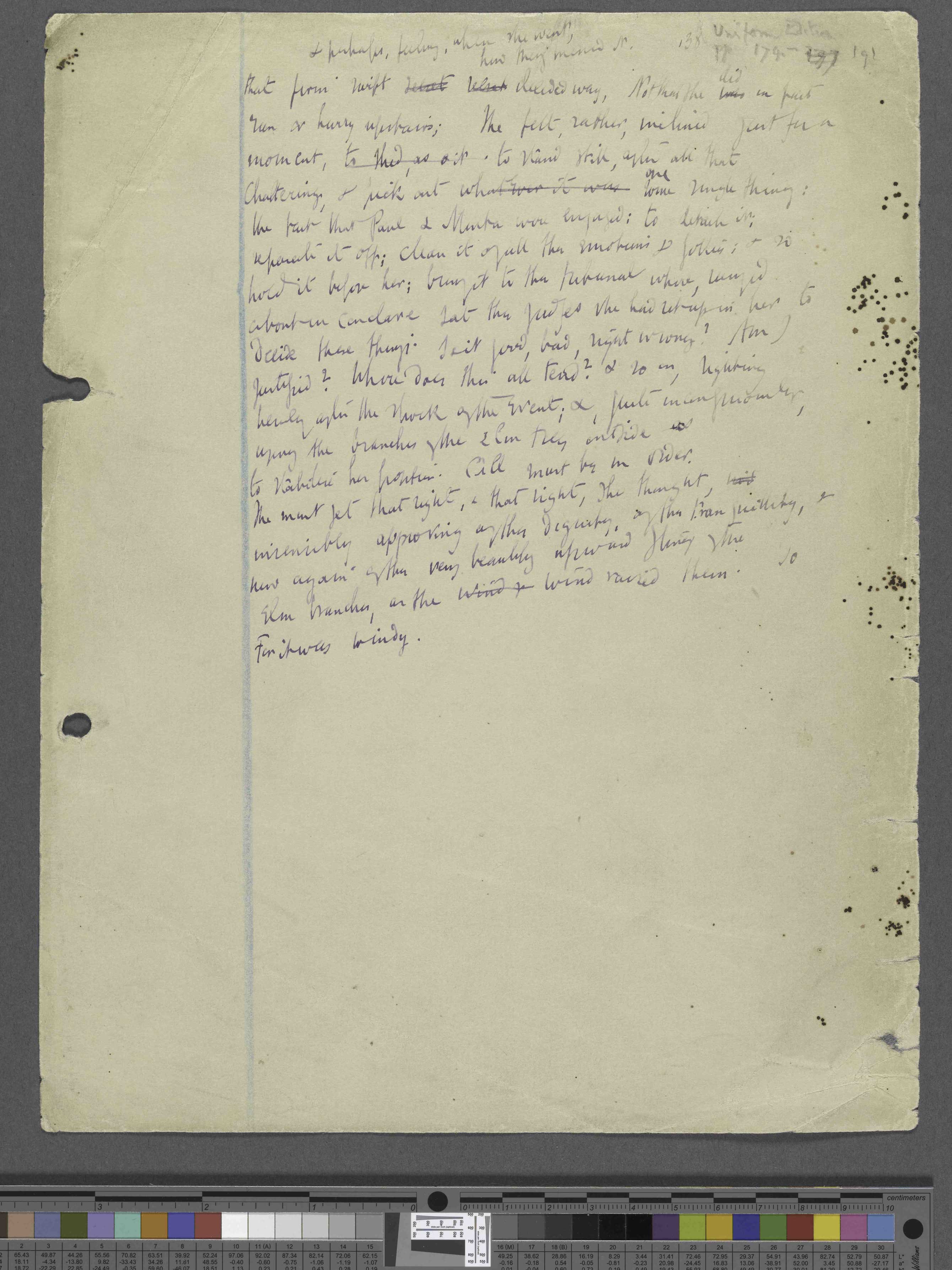 138
Uniform Edition
[?]
174 -

197

191

In Leonard Woolf's hand
& perhaps, feeling,
when she went,
how they missed it.
that firm swift

secret

secret

decided way, Not that she

was

in fact
did
run or hurry upstairs;
She felt, rather, inclined just for a
moment,

to shed, as it

to stand still, after all that
one
chattering, & pick out

whatever it was

some single thing:
the fact that Paul & Minta were engaged; to detach it,
separate it off; clean it of all the emotions & follies; & so
hold it before her; bring it to the tribunal where, ranged
about in conclave sat the judges she had set up in her to
decide these things. Is it good, bad, right wrong? Am I
justified? Where does this all tend? & so on, righting
herself after the shock of the event; & quite incongruously,
using the branches of the elm trees outside

as
to stabilise her position. ?All must be in order.
She must get that right, & that right, she thought,

?as ?if
insensibly approving of the dignity, ?of the tranquility, &
now again of the very ?beautily upward fling of the
elm branches, as the

wind r

wind raised them.
So
For it was windy.