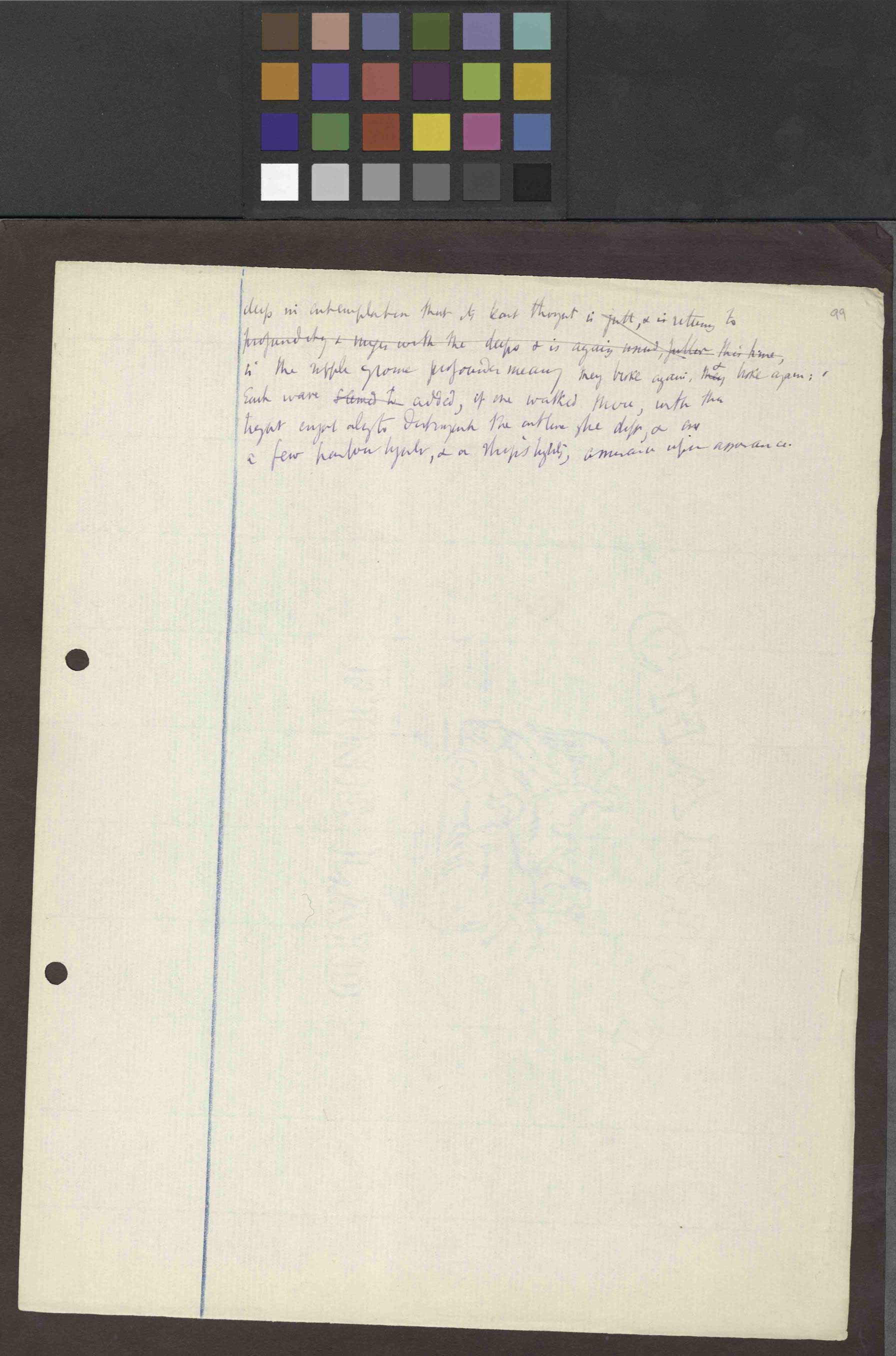 99
deep in contemplation that its least thought it

It appears that the diagonal slash through the two lines was clarified by the horizontal stroke cancelling line 2. However, the sequence of composition and cancellation is not clear. [Shillingsburg, P.]

full, & is returning to
profundity & merges with the deeps & is again [?]renewed, fuller this time,
is the ripple of some profounder meaning they broke again,

they

broke again;
&
Each wave

seemed to

added, if one walked there, with the
light [?]comfort only to distinguish the outline of the [?]cliff, &

one
a few harbour lights, & a ships's lights, assurance upon assurance.